By now, you guys have probably realized that I am seeking contentment and joy in our everyday.
Here are few of the simple things in our lives which have brought me joy this week.
Miss R successfully completed a task at gymnastics this week. The smile on her face was priceless. It is something to see anyone conquer something, but when it is your child it really does warm your heart.
Go, girl!!
Miss D is loving her Jazz Dance class. She was happy to finally get her transitional tights yesterday. We had to order them since the store did not carry the color she needed. We think she has finally found her "thing".
My wonderful husband has been washing dishes over the past few evenings. Can I just say how happy to wash dishes one less time each day. My hands are experiencing joy!
On my 33rd birthday!
I have taken to walking for at least 30 minutes each morning. This has done much for my daily outlook. I have a clearer mind which allows me to focus and be present in my now.
We are down to one car now. This has been a blessing, honestly. We are now more intentional in our outings. Plus, we get to take Daddy to work on those mornings we plan to go out
which opens the door to laughter. The girls have dubbed these mornings, " Funny Mornings with Mommy". I am going to miss this time when my car is fixed.
First day of Community Bible Study
Each week we serve at a homeless and low income day shelter. It is something that has become a part of our lives. I didn't realize how much we would be affected by adding this commitment to our lives. I can't say that every week is easy because people are unpredictable at times, but I can say that God has covered us each week we have placed ourselves out there.
Peace in our learning environment has placed a smile on my face more times than I can count. This is our first school year without distractions. Since I know what it is like to have distractions, I am thankful for this season.
What are some of the simple things in which you are experiencing joy? Please share. :)
This post was inspired by Darcel at The Mahogany Way's What's Your Story series.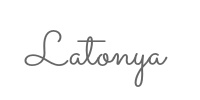 ©2009- 2015 A Little This... A Little That. All rights reserved. All photographs, text, artwork, and other content may not be reproduced or transmitted in any form without the written permission of the author. http://lilthisandthat.com