When we first arrived in the Midwest, I didn't know have many expectations. We moved here the day after Thanksgiving. It wasn't too cold, but colder than what I was used to experiencing.
The real winter began shortly after we arrived. It snowed. And snowed. And snowed.
The first year was okay since it was a new thing. We threw snowballs. Bought heavier coats. We became used to the cold weather, I guess.
Winter 2014 looks similar to Winter 2015 just different board games :)
The locals every year after would say, "It usually isn't this bad." Or "It's not as cold as in Chicago." The words of comfort were not comforting at all. After our third winter, I realized that Seasonal Affective Disorder was a real thing. I learned that I need the sun. It affects me, and the lack of sun affects me in a negative way.
I would like to say I've gotten used to the weather here and that I have adapted, but this winter I experienced a first after nine years of living here.
The girls and I spun out and did a complete 360 as we headed home a few days ago. I was terrified to say the least. I wasn't sure if I would be able to drive again after the experience which isn't a good thing since we are moving in a few weeks and I will have to drive a few hundred miles to get there.
I am grateful that my husband was willing to get up with me this morning to take a drive. I have obligations and I know that fear shouldn't be given the chance to take over.
Our last winter here has been bitterly cold at times, streets of ice blocks, and plenty of grey skies. At times I think I will miss this place, but when I think of the winters I am not so sure.
What's winter like in your area? Have you experienced anything that just makes you want to lock yourself away?
This post is linked to
The Mahogany Way's: What's Your Story Series
and
Homegrown Learners: Collage Friday
.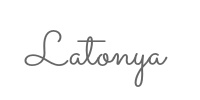 ©2009- 2015 A Little This... A Little That. All rights reserved. All photographs, text, artwork, and other content may not be reproduced or transmitted in any form without the written permission of the author. http://lilthisandthat.com