Finding Peace in My Groove
There are seasons that I find myself more busier than others. Sometimes the busyness is totally my doing. I find ways to add more to my plate just for the sake of adding more. Sometimes the busyness occurs simply because of the season.
It wasn't until another mom sat down with me and reminded that I was in a transition period that I realized this slower pace that I am now experiencing is needed. After we got settled in and my husband went back to work, I began to feel antsy. I had an urge to do something ... anything, really. I was finding myself uncertain. Not in the move, but in my life.
I appreciated that wise mom's advice to enjoy the slower pace. She even talked to me about how I spent my day.She helped realize something that I have always known, but somehow had forgotten. You know how that goes, right? Well, she helped remember that I am most productive earlier in the day.
When I wake up, I have time with God. I walk the dog and have more time with God. I sort clothes if I plan on washing that day. I wash dishes. I start the wash. This is all usually done by 8:30. I don't say this to make other moms feel the need to wake up early and do chores, but I am saying it because by the time 1 or 2 comes around, I am finished with things that I need to do around the house. My being done made feel like I wasn't doing enough later in the day.
The conversation I had with her made me realize that because I was use to being busy when I became less busy there was unrest. I also realized that I think my most moms are super busy and why am I not. I think that goes under comparison.
I am learning that the slowing down and the simplicity of my life is just what I needed at this time. It is actually something that I desired. I am continuing to learn that my life is my life, and even isn't as busy as other moms it's still full and we are all called to do different things in different seasons.
The photos are from a day we spent at the park last week. It has been a long time since I actually played with the girls. I slid down the slide a few times. Who knew I was too tall for it? We played tag, and had a really nice time with one another. It was one of the best days of 2015 so far.
Be blessed,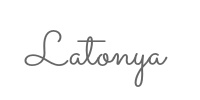 ©2009- 2015 A Little This... A Little That. All rights reserved. All photographs, text, artwork, and other content may not be reproduced or transmitted in any form without the written permission of the author. http://lilthisandthat.com