Five Minute Friday :: Gift
Gift: something bestowed or acquired without any particular effort by the recipient or without being earned
Lately, I have been focusing on treating my life as the gift it truly is. I have found that when I get caught up on all of the outside distractions, the what ifs, and other junk I am sucking the joy right out of my God-given gift.
Now, I find myself often asking am I finding joy in what I am doing at this moment. Am I living as if this could possibly be my last moment? When I answer yes to these questions, my day is much better. My mind, body, and spirit are more aligned.
We all know that the next moment is not promised. Don't discard your gift. Treat it with care. Use it wisely. Choose joy.
This post is linked to Five Minute Friday& Tuesday at Ten.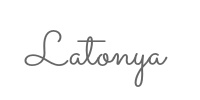 ©2009- 2015 A Little This... A Little That. All rights reserved. All photographs, text, artwork, and other content may not be reproduced or transmitted in any form without the written permission of the author. http://lilthisandthat.com