What We're Learning: That Time We Helped a Cardinal
We were headed home just like any other day. Well, maybe not just like any other day because we were engrossed in The Willoughbysby Lois Lowry.
We made it to our apartment complex, and Vic turned and asked me, "Did you see that bird in the street?" Of course, I didn't because I wasn't paying attention. This made me think of all of the other times that I missed something because I was paying attention.
He turned the car around and drove us back to the part of the street the cardinal was sitting. The cardinal was basically stuck on the white lines. I could only imagine the fear (I've been told animals don't have feelings, but once you live with one your perspective changes). It was there in the same spot it was in when we passed. Turning this way and that when a car came a little too close.
We pulled over to not block traffic. Initially, our oldest daughter questioned us about wanting to help a bird. Our youngest after seeing that it was still alive questioned us about not helping the bird. I questioned us about what in the world would we do with it if we managed to get it out of the middle of the road. As you can see there were a lot of questions.
Vic answered the question of are we going to save it by gathering some supplies. He used a hard hat from one of his temporary jobs ( I am happy to share that he is employed full-time now) and a snow scraper from when we lived up north. This made me think that God always gives us just what we need. It doesn't have to be state of the art or fancy to get the job done. Vic gently brushed the bird into the hard hat. We aren't sure if the bird's wings were broken, but I did noticed that one foot was broken.
This was after I removed it from the hard hat, It flew from the screen to this bush.
While Vic retrieved the bird, I called our vet which directed me to animal removal service who then shared with me that I needed to call an animal rehab center. I searched the web and found one that was 60 miles away. The director was headed to work when I got her on the line, and she told me to put the bird in a shoe box and if it makes it overnight she would take it the next morning. We transported the bird home in the hard hat covered with a children's fire hat that we collected from a Touch a Truck event a few weeks ago ( I guess it came in handy that one of my daughter's usually leaves her things behind in the car.)
We arrived home and transferred the bird. This was a little eventful because the bird could fly a little and when I removed the fire hat, it flew onto our window screen. The girls and I screamed. So sad.
The adult male cardinal spent the night in the shoe box on a bookshelf. We couldn't risk Eva getting curious and finishing it off.
The next day while the girls were at VBS, I trekked 60 miles to deliver the bird to the rehab center. Of course during this time I was able to think quite a bit about this event. I wondered how many times do we see someone straddled in traffic (not literally) with nowhere to go, but we refuse to show compassion. A neighbor of ours stopped and thought about saving the bird, but drove off because he didn't think the bird was viable. How many times do we look at others and wonder if their life is worth it? With all the junk and horrific things that are happening in our world, I know that we do it too often. Helping that cardinal really made me think a little bit more about the human condition and the simple ways that I could help. Honestly, it was simple to help the little guy. Was it inconvenient? Somewhat. I had to make a two hour round trip to a place I had no intention of going. What I learned is that life has a lot of inconveniences, but I can choose to see them as gifts.
I learned about wildlife animal rehab because I really had no clue about helping animals except from what I read in
Stuart Little
and
White Fur Flying.
Our daughters are continuing to learn that they can always help. It doesn't have to be a grand gesture. My husband recognized the change within himself. Neither of us would've imagined him turning around to help an injured bird or any wildlife for that matter. This was really a beautiful thing for us to experience and I am so grateful that we are at the right place at the right time with the right tools.
If you don't know much about wildlife rehabilitation centers, I would suggest you find one in your area to learn more and find out ways that you may be able to help if it's placed on your heart. The center I took the cardinal is ran from someone's garage. Her center is aviary. She has several types of birds, and when they are healed she releases them back to the area in which they were found. The cardinal that I took her was the only adult bird in her care. I also learned that there is another center about 30 miles away. Both of these centers are nonprofit and are ran by volunteers. They are licensed centers. It is illegal for citizens to keep wildlife in their homes so centers like these are necessary for the local wildlife.
Have you helped an injured or orphaned animal before? Do you think that you would if given the opportunity?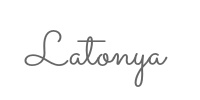 ©2009- 2015 A Little This... A Little That. All rights reserved. All photographs, text, artwork, and other content may not be reproduced or transmitted in any form without the written permission of the author. http://lilthisandthat.com