Taking It Slow in the Busy Season
The holidays typically remind me of busyness. Everyone is planning and gathering for the festivities that will take place over the next month or so. There is also the hustle and bustle of trying to make wonderful memories with family from getting the holiday snapshots in to dedicating time for the things in which time is not normally available. Not to mention this season also includes the ending of another year which can bring on the feelings and desire to squeeze in a few last minute goals.
When everything is speeding up, how is it possible to slow down?
5 Ways We Slow Down in our Home & Home School
We scale back our academic subjects. This does not mean that learning is no longer taking place, but it does mean that we are using less curriculum. We focus primarily on the 3 Rs. This ensures skills aren't lost while also giving space to focus a bit more on weaker skills.
We protect our time. Extracurricular activities decrease during this season. Since a majority of classes go on a break during this time, we aren't obligated to anything. We don't fill this free time up with more stuff, but instead embrace the break.
We include more crafts. The crafts aren't limited to just the girls and myself during our regular learning time, but Dad is also included. This week we created stockings. Other art and craft activities include painting and card making.
We allow ourselves to enjoy many of the movies and TV shows we miss during our everyday. It's nothing like watching a marathon Cake Wars: Christmas edition with the family.
We keep celebrating simple. Since we don't make a big deal out of the holiday season, our family is able to take it slow. There isn't the rush to grab gifts for everyone nor is there the pressure to visit family.
When our home school slows down, it impacts other areas of our home positively. For instance, more crafting time allows us to create holiday cards that we mail to family and friends. The reduction of outings allows more flexibility and frees up more play time for the girls. This peaceful time also allows Dad to come home and relax since there aren't many leftover chores from the day. The less stuff we have vying for our attention, the more time we have to relax as a family.
How do you slow down during the busy holiday rush?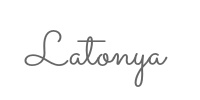 ©2009- 2015 A Little This... A Little That. All rights reserved. All photographs, text, artwork, and other content may not be reproduced or transmitted in any form without the written permission of the author. http://lilthisandthat.com