NIV Bible for Teen Girls ~ Growing in Faith. Hope. Love
We have quite a few Bibles in our home, but when the NIV Bible for Teen Girls became available through BookLook Bloggers I knew that I would grab it for my ten-year old daughter. My first Bible was one written for teens. My aunt gave it to me when I was 11. I didn't use it fully into until I was a little older, but I really appreciated the inserts and commentary. They caused me to think and gave me a little more understanding about God in my life.
The NIV Bible for Teen Girls offers daily readings from Christian speakers and authors such as Bethany Hamilton ,Annie Downs,Christine Caine, and Bekah Hamrick Martin to name a few. The readings are found pink pages titled, Growing in Faith Hope Love. Each reading focuses on a different topic and begins with reading a scripture.
Each book of the Bible has an introductory page which includes the setting and time, who is the particular book, recognizable verses, and a synopsis. I was surprised to find numerous pink highlighted verses that could be used as memory or life verses such as Judges 8:23 "But Gideon told them, "I will not rule over you, nor will my son rule over you. The Lord will rule over you."" I believe this is a great addition because it helps young girls to add a variety of scriptures to their arsenal, not just the well known verses.
You will also find pages that highlight Women of the Bible. On these pages, there is commentary along with the location of her story in the Bible. I am looking forward for my daughter to learn more about the many women who made their way on to the pages of the Bible.
This Bible will be used for many years to come. It will withstand our weekly Bible Study outings because it is hardback. The concordance will come in handy when she is looking for particular words, and there is a topical index for specific topics to research.
Disclosure of Material Connection: I received this book free from the publisher through the BookLook Bloggers <http://booklookbloggers.com> book review bloggers program. I was not required to write a positive review. The opinions I have expressed are my own. I am disclosing this in accordance with the Federal Trade Commission's 16 CFR, Part 255 <http://www.access.gpo.gov/nara/cfr/waisidx_03/16cfr255_03.html> : "Guides Concerning the Use of Endorsements and Testimonials in Advertising."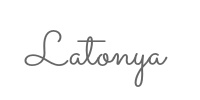 ©2009- 2015 A Little This... A Little That. All rights reserved. All photographs, text, artwork, and other content may not be reproduced or transmitted in any form without the written permission of the author. http://lilthisandthat.com