A Few Summer Photos
I can't believe we are nearing the end of summer. It seems to have gone by so fast. We celebrated another year with our now 8 year old.
We visited new places such as the local skating rink and trampoline park.
We began learning a new craft. The girls received a new sewing machine.
We managed to walk a local trail.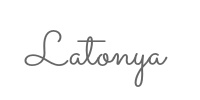 ©2009- 2015 A Little This... A Little That. All rights reserved. All photographs, text, artwork, and other content may not be reproduced or transmitted in any form without the written permission of the author. http://lilthisandthat.com