It took me quite a few years and venturing off the path a bit to finally come to accept and enjoy the privilege of being home with my daughters.
There have been many moments in my career as a mother where I have wondered if I am doing this right. I especially questioned myself if I felt like I wasn't giving them enough. As I look back, I can recognize the foolishness in my thinking. I can also recognize how my foolish thinking has helped me to grow by seeking Him more.
Over the years, I have learned a few things about myself which I am not sure I would have learned if it had not been for my girls. They have taught me to seek Him in all things. I have come to love my unique and quirky qualities because at least one of my daughters has at least one of my those qualities. I have come to truly value life and not take it for granted. I see people differently now. I once shied away from others, but my daughters have taught me to embrace others and to not be afraid of loving others. They have also taught me about boundaries because loving others can cause pain. They have helped me to realize that it is okay to fight for what you believe in even if others don't see it.
Even though I struggled with the path chosen for me, I am extremely thankful that I did not fully abandon my calling. Today as I sit here, I can't help but to smile at the life God has carved out for me even with all of the ups and downs.
We are currently reading the book of Job. I know like always, my Spirit will hold on to the nuggets that will keep grounded as I continue on this journey. I am only in chapter two; I have been reminded to hold fast no matter the circumstances of this life.
What are some ways motherhood has grown you?
This post was inspired by Darcel from The Mahogany Way What's Your Story Series.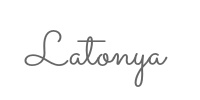 ©2009- 2015 A Little This... A Little That. All rights reserved. All photographs, text, artwork, and other content may not be reproduced or transmitted in any form without the written permission of the author. http://lilthisandthat.com