Faithgirlz NIV Bible Review
The Faithgirlz Bible is beautifully created with a hardcover and magnetic closure which I believe will keep it looking nicely for years to come. The construction of this Bible makes it a perfect gift for any young lady whether it's for a birthday, baptism, etc.
My eight year daughter was thrilled when she received her Bible. As always, I allowed her to look at the Booklook Bloggers website to see if there were any books that interested her and she chose the Faithgirlz Bible. She told me that she was happy that she chose this Bible.
More About The Bible ...
The Faithgirlz Bible is written in the New International Version. I am a big fan of the NIV version because it is similar enough to the other many versions and easier to comprehend. Our Bible study program uses the English Standard Version, and I find that the NIV still works fine with the program.
Zonderkidz has done a great job of making this a total girls Bible from the color palette which includes dark violet text and pink inserts throughout to the additional enhancements which will cause the reader to think more deeply about her faith.
There are several enhancements within including Bring It On!, Treasure This!, Oh, I get it!, in your own words, and Dream Girl. Bring It On! is a multiple choice statement which causes the reader to think about her character. For example, "I'm tempted to mess up because I want to: a. have more cool stuff, b. do it my way, c. be popular. As you can see, there isn't an answer that will make the reader feel like oh, I'm not so bad, but instead all of the answers speak to some sort of heart condition. For each answer there is a scripture listed on the opposite page. For this particular question the scriptures are: a. 1 Timothy 6:9-10, b. Proverbs 1:8-9, and c. 1 Thessalonians 2:4-6.
Treasure this! highlights a scripture from a nearby passage. This enhancement could easily be used for scripture memorization. Dream Girl pulls out a biblical story and places the reader in it. It causes her to use her imagination and senses. I really like the introduction to each of the books. I appreciate that the editor sets the book up for the reader by highlighting the setting, the timing,
the protagonists, antagonists, the main idea, and the connections. The different enhancements throughout this work are a treat and will give my daughter a little bit more to think about as she studies God's word.
Although Jesus' words are not highlighted or written in a different color, my daughter and I are looking forward to delving deeper into God's word using this lovely Bible.
Disclosure of Material Connection: I received this book free from the publisher through the BookLook Bloggers <http://booklookbloggers.com > book review bloggers program. I was not required to write a positive review. The opinions I have expressed are my own. I am disclosing this in accordance with the Federal Trade Commission's 16 CFR, Part 255 < http://www.access.gpo.gov/nara/cfr/waisidx_03/16cfr255_03.html > : "Guides Concerning the Use of Endorsements and Testimonials in Advertising."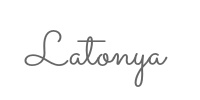 ©2009- 2015 A Little This... A Little That. All rights reserved. All photographs, text, artwork, and other content may not be reproduced or transmitted in any form without the written permission of the author. http://lilthisandthat.com