Brave Girls: Better Than Perfect - 90 Day Devotional
Studying God's word with my daughters is such an honor and privilege. Not long ago, we began reading,
Brave Girls: Better Than Perfect , before starting our day. This is a 90 day (really 86 day) devotional geared towards girls ages 8 through 12 years old. One of the things that I appreciated about this particular devotional is that it could be used for both of my daughters. It was written at the right level of maturity for my 7 and 10 year old.
The daily devotion includes scripture and a prayer. There are six sections within the devotional which causes the format change a tad bit, but scripture and prayer are always included no matter which section we were reading. The sections include Truth Detectives which focuses on lies from the world versus truths from the Word, Bible Beauties and Beaus which shares the stories of some of the people from the Bible and how God was able to help them see themselves as He saw them, and Divine Design which focuses on seeing beauty in the world around us.
Together, we have learned more. As a mother, I have been able to delve a bit deeper with my daughters. I won't be able to think of scenario life may throw, and I probably won't always know the right questions to ask. This devotional has helped open up our minds to things that weren't on my radar. It also helped for the girls to hear from someone else about the many obstacles of life.
Better Than Perfect does a nice job of reminding young girls and moms (if you choose to use alongside your daughters) who we are in Christ. Although the devotional focuses on the standard American way of life, I think it can be used with a variety of young girls regardless of the family's particular lifestyle.
This devotional is an easy read and the passages take no more than ten minutes to get through so it could easily be used by a girl 8-12 alone, but I have found value in using this devotional with the girls versus sending them off to use it solo.
Does your family use devotionals to study the Bible? Share your tips about studying with your children!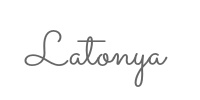 ©2009- 2015 A Little This... A Little That. All rights reserved. All photographs, text, artwork, and other content may not be reproduced or transmitted in any form without the written permission of the author. http://lilthisandthat.com