Keeping Reading Aloud Alive
Our learning at home days are filled with reading stories and books aloud. For the longest, I was the primary reader. I took the lead often because (can I be honest?) listening to the girls read in the beginning stages made me sleepy. Of course, today I am grateful that we have such great readers.
Now that they are older and are both at the stage where the are reading for information and not just entertainment, we have started reading many of our content subject books aloud together. I found this method accomplishes a few things for us:
It has resurrected my listening to the girls read aloud.

It develops their fluency.

It allows us to discuss any new information in the moment.

It allows for correction if there are any words mispronounced.
I have learned from teaching the girls and teaching other children that reading aloud is not always a favorite for young learners and some adults because of those same reasons that are listed above.
Luckily, the girls have taken a liking to reading daily aloud with each other in a round robin type of way, but I can't say that we don't have a tidbit of struggle. Our struggle is with our youngest reader whose eyes tend not to stay on the line she is reading. This is pretty much her although I hopeful that she will grow out of it one day. One way we have helped her with this is gently reminding her to wear her glasses and providing her with a reading guide strip .
She has had this strip for at least two years, but it wasn't until we really resurrected reading aloud together that she began to use it.
This little strip has been a life saver in helping her to maintain confidence in reading and staying focused. She isn't distracted as much so her fluency is much better which means that she is also comprehending the information because her brain isn't having to do to many tasks at once.
Did you know that we should never stop reading aloud to our children even it's only a short article from a magazine? Being read aloud to helps young learners with comprehension and vocabulary.
Do you still read aloud with your children? If not, at what age did you stop?
Feel free to share some reading aloud tips.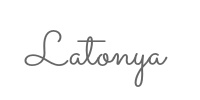 © 2009-2015 A Little This... A Little That. All rights reserved. All photographs, text, artwork, and other content may not be reproduced or transmitted in any form without the written permission of the author. http://lilthisandthat.com