Q & A with My Girls
This week's prompt from The Mahogany Way was "interview". I had no idea what I would write about so I followed her lead, and interviewed the two lovely ladies in my life. When I told them that I was going to interview them for the blog, they were thrilled.
One thing I really appreciate about blogging is being able to look back at pieces that I've written. I am sure this one will be on the list of favorites.
On to the interview:
What is your favorite color?
D (10): Purple
R (7): Turquoise
What is your favorite food?
D: Anything.
R: Ketchup! And nachos.
If you could visit any place in the world, where would you go?
D: A children's museum
R: Paris
What is the best part about being a kid?
D: Homework because I learn about new stuff.
R: Playing.
What is your favorite toy?
D: Dolls
R: Barbie dolls
What is your favorite word?
D: Device ... I like technology.
R: Crazy because I am funny.
Share your favorite scripture.
D: John 3:16 because God loves me.
R: Romans 5:8 because God loves us even though we're sinning.
I will admit that I was surprised by a few of their answers. I had no idea that homework would make the list for being a childhood staple even though she is diligent about getting book work completed, and looks forward to it on most days. I still wouldn't have thought that would be her answer. Oh, I really didn't know that Romans 5:8 had been absorbed into our youngest daughter's heart. I was pretty surprised that she didn't share one that I have heard her say several times.
I hope you all enjoyed learning a little bit more about our girls :)
The girls would like to know what's your favorite scripture.
This post is a part of the What's Your Story? Series hosted by Darcel at
.
Be blessed,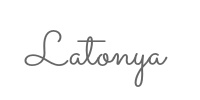 ©2009- 2015 A Little This... A Little That. All rights reserved. All photographs, text, artwork, and other content may not be reproduced or transmitted in any form without the written permission of the author. http://lilthisandthat.com