Reflections :: My Top Five of 2015
2015 has treated my family and I well. I can't say that everything was perfect, but I can say I appreciated the good along with the not so great. Any time when growth is noticeable, I can't help but to rejoice.
4. Growing my business
made a huge impact on my family and me this year. I finally made to a place where I quit fighting myself and the Creator. This change had such an amazing impact on my business that if I hadn't experienced it for myself, I wouldn't be able to imagine it.
/www.lilthisandthat.com/lthisandthat.com/2015/09/what-were-learning-his-presence-is.html
5. As you probably have noticed, I wrote quite a few reviews about homeschooling curriculum through
. This was my first year, and I truly enjoyed it. The girls were able to experience new curriculum and for the most part they enjoyed all that we reviewed. Reviewing for the Crew opened up new doors for me. I am looking forward to what next year will bring to A Little This ... A Little That.
/www.lilthisandthat.com/lthisandthat.com/2015/10/the-old-schoolhouse-review-crew-what.html
What are some of your favorite moments of 2015? What are you looking forward to in 2016?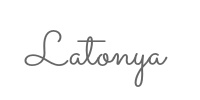 ©2009- 2015 A Little This... A Little That. All rights reserved. All photographs, text, artwork, and other content may not be reproduced or transmitted in any form without the written permission of the author. http://lilthisandthat.com