H is for Home
As the year winds down, I can't help but to reflect on our adventures this year. Our big adventure involved us uprooting to a new town which we knew nothing about because we had never visited before or heard of it in random conversation. Our first visit included us and all of our belongings.
When we moved, I realized that I don't attach to places. Sure there was a lot of growth in our last town ... in our last house. I met some really wonderful people. We explored new places. But, I also learned that home is not a specific place for me. Home is wherever I am with the three people I am sharing my life. This was one of my favorite nuggets from our old town. I learned how to bloom where I was planted.
Our latest sewing project.
Just like here, I've lived in several places sight unseen. Walking in faith. It's not always easy, but each time adjusting has become easier. I have learned to see the things which are important. I have grown in a way that allows me to live in peace regardless of where I reside. Currently our home is a two bedroom apartment. It's the most coziest place we've lived thus far. Here we are making new memories. Growing in new ways. Learning alongside one another.
Although this dwelling is temporary, for now it's home.
Check out some of my previous alphabet posts: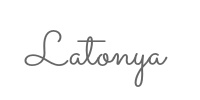 ©2009- 2015 A Little This... A Little That. All rights reserved. All photographs, text, artwork, and other content may not be reproduced or transmitted in any form without the written permission of the author. http://lilthisandthat.com