D is for Daughters
My two favorite girls. They bring me joy. They are full of life. Full of smiles. Full of fun. Full of laughter.
It is an honor and privilege to be their mother.
They are curious. Gracious. Courteous. Loving. Faithful Servants. Giving. Diligent. Honest.
I am grateful to be able do life with them, learn from them, and walk beside them through this journey.
Although Blogging Through the Alphabet has been going on for a few weeks, I decided I would jump in this week.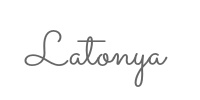 ©2009- 2015 A Little This... A Little That. All rights reserved. All photographs, text, artwork, and other content may not be reproduced or transmitted in any form without the written permission of the author. http://lilthisandthat.com