7 Ways to Keep Your Kids Off Their Phone- Family Friendly St. Louis
This post is sponsored by Explore St. Louis but the content and opinions expressed here are my own.
Cell phones and tablets can kill any family vacation especially if the kids are accustomed to having technology at their fingertips. We've been working to balance technology usage in our home, but I must admit this is a hit or miss depending on the day. I know it is partly because the girls enjoy many games on the tablet and then there's my need to use social media and then there's my husband's need to check the latest scores. Technology can really take over, and this is one thing we do not allow to over while on vacation.
So how do you tame cell phone usage while visiting
St. Louis
?
Seven Tips for Keeping Your Kids Off the Phone While on Vacation
Set Time Restrictions
• My daughters enjoy virtual reality games. These games can easily make you lose yourself, and miss out on what is going on around you, but these games also encourage the player to visit often to take care of whatever the thing may be. By setting time restrictions, you give your child the opportunity to access technology, but not stay so engrossed in that they miss out on what is going on in the present.
• Make an itinerary of things to do on your visit to St. Louis. If you have a plan then chances are your family will look forward to doing the things and seeing the places. Idleness is often the thing that causes us to become glued to our phones. Consider adding the St. Louis City Museum and Butterfly Garden to your itinerary.
• Visiting Six Flags is such an adventure. Our last visit to St. Louis led us to being the most adventurous we've ever been as a family. We let down our guards and took a ride on the Pandemonium. I don't think any of us open our eyes, but it was so exhilarating and a fun family experience.
Win a chance to stay in St. Louis for two nights, tickets to area attractions, and a $50 Visa Card.
• One of our favorite places to visit in St. Louis is the St. Louis Science Center. The science center houses a variety of experiences with a planetarium, Omnimax theater, and the interactive museum. The girls love visiting science center, and we never visit the city without visiting it. Did I mention that general admission is free daily?
• If you're visiting St. Louis during the warmer months make sure to visit the St. Louis Zoo. Admission to the zoo is free, and there are so many animals on exhibit. I have to say that the St. Louis Zoo is one of my favorite zoos to visit.
• St. Louis is known as the Gateway to the West. The Gateway Arch is a great place to visit to learn more about St. Louis' role in American history. Below the Arch houses the Museum of Westward Expansion and the Old Courthouse where visitors purchase tickets to ride the Arch tram is where Dred and Harriet Scott sued for their freedom. Not only will you be able to learn more about the city, you can also have the ride of your life my taking the tram to the top of the arch. We've only gone up once, and I can say it was an adventure.
Remind the Kids to be Present
• There are times when we just want to zone out, and sometimes a gentle reminder can go a long way. If you find your child zoning out and searching for anything and everything on the web, remind them that the internet isn't going anywhere, but a family vacation can only last so long.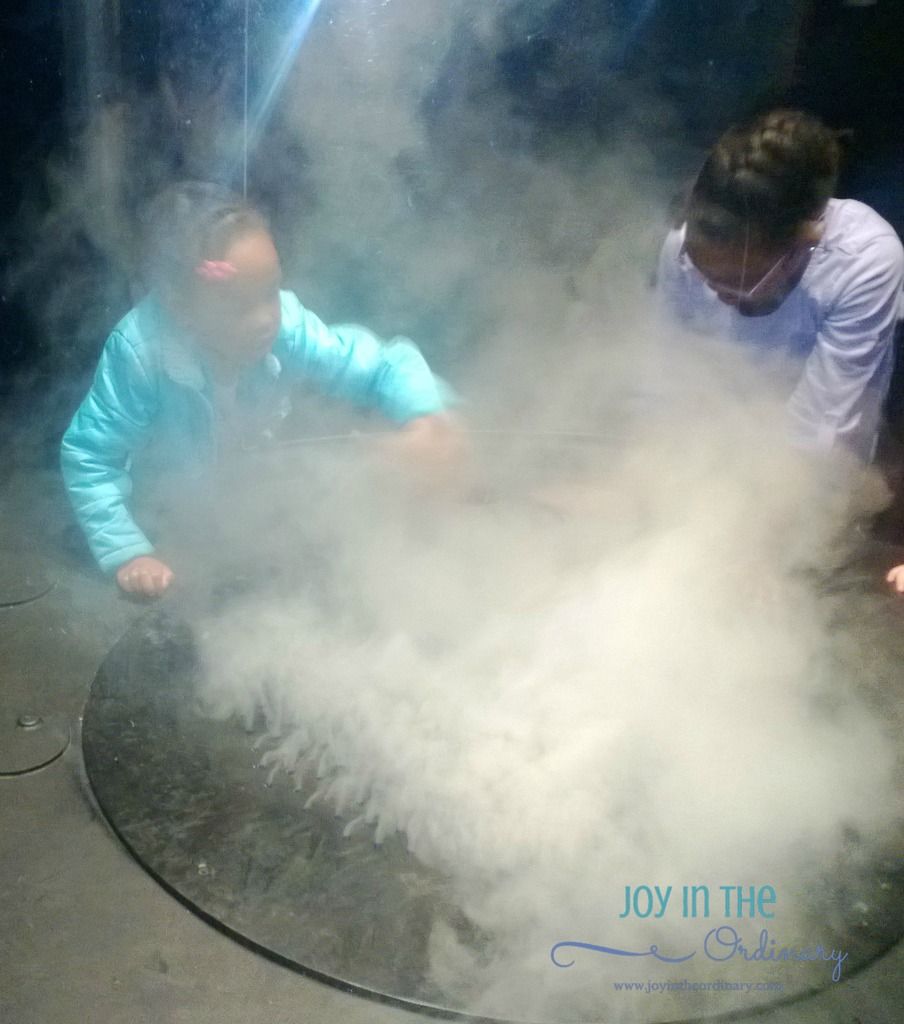 Are you considering a vacation soon? Family vacations can be such fun!
Explore St. Louis
is hosting the #FunnestFamily contest. Share your
#FunnestFamily
image or video on social media using the hashtag. Enter the chance to win a 2 night stay, tickets to St. Louis attractions, and a $50 Visa Card by visiting the
contest
site. The contest ends 6/30/16.
Enter today!