We're Back in Session:The Beginning of the 2015-2016 School Year
We are officially back in session! Our first week was successful. The last few years of learning at home has been pretty uneventful which is good, but this year I wanted to give the girls a little more. My goal is to add a little more rigor, a little more excitement, and a little more fun.
One thing that we have added is a morning gathering basket. We never got into circle time. When we first began homeschooling, I didn't want to look anything like school. It wasn't until I went to teach in 2012 that I realized that school didn't look like school, and that I was limiting our learning experience.
The morning gathering basket has been a big hit. It has a variety of activities in it, and we usually spend about 45 minutes with it. This year I will not be rushing them along. Since I am not the one doing the work, I tend to want them to go a bit faster so I could be back engaged with them. This year, I am bringing my own projects to the table while they are working on their independent work. This has helped me not to watch the clock although I do remind them to get back on task if they get off so that they are learning to be diligent with time versus wasting it for the sake of wasting it.
We are not participating in a co-op, but we have connected with a great family who we do science and art with twice a week. This is a first for us. We had our first session for the school year, and it went very well. I am looking forward to learning and building strong friendships with this family.
Another area we will focus heavily on is physical education. We have really been slacking in this area, but apartment living is helping us. This week we went to the tennis courts twice. We will continue to go twice a week and will probably move to the indoor courts in our city. The girls will also participate in homeschool P.E. once a week. They each are also focusing on a discipline beginning next week. Miss R will attend gymnastics and Miss D will begin jazz dance lessons.
Here's to a healthy, fun, and exciting year to learning!
Have you started your new school year? Are you incorporating anything new to your learning environment?
Be Blessed!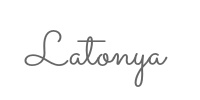 ©2009- 2015 A Little This... A Little That. All rights reserved. All photographs, text, artwork, and other content may not be reproduced or transmitted in any form without the written permission of the author. http://lilthisandthat.com