Revving Up for a New Year of Learning
I am thrilled and excited to be embarking on another year of learning with my daughters. I am grateful for the experience of being able to facilitate and learn alongside my girls.
This year we are using a few new items. Most of our new curriculum choices I received in exchange for a review of the program. We will continue using Christian Light for math. We were going to change to another curriculum, but I was reminded that most math programs have the same information, but the presentation may be a little different. I have decided that I will continue researching methods until we find one that works best for the individual. As it relates to math, some concepts just take a bit longer than others so we will keep pressing forward in the areas which do not come so easily.
Our Curriculum Choices ...
Before I share what we will be using, I want you guys to know that the girls use all of the same curriculum. This has worked for us for the past few years because it allows my oldest daughter to continue to do fun learning activities while challenging my youngest daughter. They have different personalities and it would be rather easy for them to fall into their comfort zones if I didn't use their differences to strengthen one another.
Bible:
Mathematics:
Grammar/ Language Arts:
History/Geography:
Science:
Foreign Language:
Fine Arts:
As always, I will throw in additional supplements based on their interests and future materials I may receive to review.
How is your home school planning going thus far? Are you trying out any new curriculum?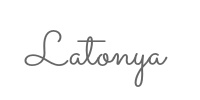 ©2009- 2015 A Little This... A Little That. All rights reserved. All photographs, text, artwork, and other content may not be reproduced or transmitted in any form without the written permission of the author. http://lilthisandthat.com