Homeschool Planning with The Ultimate Homeschool Planner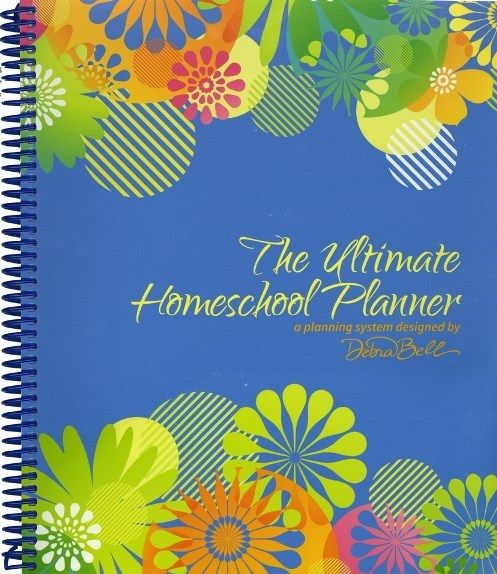 It's not that I didn't like planning. The fact is our days have a routine, and I didn't think that I needed to sit down and plan. I was okay with writing a short list for the week and making sure I achieved those goals before the week ended. Once I started planning my every day life, I came to realize that maybe this should be the year where I use a real homeschool planner.
About The Ultimate Homeschool Planner :
The planner is 281 pages and within these pages I found helpful homeschooling articles written by Debra Bell, tips for planning, tips for teaching, year at a glance pages, one year planning grid, blank monthly planning pages, and blank weekly planning pages. The blank pages offers flexibility to the one who is planning. The planner itself has a poly cover which makes it flexible and is spiral bound. The cover also has pockets in the front in back which is nice because I used them to store pages I have printed out for the upcoming week. This helps me to keep track of the pages I have already printed, and I am less likely to lose them. I also keep a few answer guides in the pocket which has been nice to have them readily available. The planning pages seemed to be standard paper and isn't heavy except for the year at a glance calendar pages.
My thoughts about The Ultimate Homeschool Planner :
This is the first and only physical and official homeschool planner that I have ever used. I knew right away that I would appreciate this planner because it included components that I have added to my personal planner such as space for writing out my scripture for the week, praise, and memorable moments. One of my favorite pages of the planner appears each week and is titled "The Lord's Day". This page allows me to write out my Battle Plan which is where I write out the verse I will cling to as I work throughout the week doing the things God has called me to do.
Since none of the planning pages are prefilled, I am able to set up my pages I see fit for our learning environment. We school four full days per week. Friday is considered a learning day for us, but we do not do any group work on Friday. For this reason, I do not include Friday instead I chose to reserve two columns to write down the plans I have for the girls. In their columns, Friday is included. Since I have become somewhat of a washi tape and sticker addict, I decided to use washi tape to section off their columns from our group learning subjects. In the last boxes underneath the girls' columns, I designated this space to our field trips or outings.
There are six rows and six columns. I chose to use the rows for listing our subjects. I chose this method because I prefer reading down versus reading across. It helps me to see my days clearer. I use all six rows for our subjects which are Bible, Geography and History, Science, Foreign Language (this includes any language we are learning), Grammar and Writing, and Fine Arts and Enrichment. These are the headings which work for us now.
This is one review item that I will continue to use. The Ultimate Homeschool Planner has helped me to pick up productivity, please don't read that as being more busy or busy work because for me it really means being more intentional and focused in our learning environment and weeding out the things we don't need.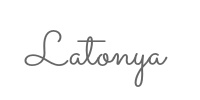 ©2009- 2015 A Little This... A Little That. All rights reserved. All photographs, text, artwork, and other content may not be reproduced or transmitted in any form without the written permission of the author. http://lilthisandthat.com