Out & About:: Made South Market
The girls and I enjoyed a different type of field trip last week. We had the opportunity to visit the Made South Holiday Market thanks to Vanessa at Daily Delivered and Made South for the free tickets.
Made South provides a venue for southern artists. We met artists from Tennessee, Florida, and South Carolina. This event has happened twice in Franklin. This was the events first time being held at The Factory in Franklin, TN.
The girls and I have been to several craft and art events over the past few years due to my business, but I didn't know what to expect upon entering this premier event. It truly is a classy artisan event. It is not your average craft fair. The majority of the creative entrepreneurs at the Made South Holiday Market showcased unique wares.
The thing I appreciated most about this market was the variety of creators. Each specialty had several artists who fit the category, but none of their work resembled one another. As a creator, I appreciate that I was able to check out other jewelry artists without feeling the need to compare because the work is so different. We also support other jewelry designer. Our oldest can't make it through a market without searching for a new set of earrings. Luckily, Dear Mushka had a pair just for her. She found a lovely set of anchor earrings which she has worn several times already. The jewelry from Dear Mushka also reflects faith. Each piece purchased includes a scripture card.
Burgwin Studios used nature in her jewelry pieces. She uses the shedded antlers of deer to create one of a kind wearable art.
The Swurfer was a hit. Too bad we are apartment living. The youngest was excited that she could stand and swing without being told to sit.
Outside of food and jewelry, we met artists who weave, sew, draw and create pretty cool outdoor gear (check out The Swurfer ). 'Lina Bean is where our youngest made her purchase. It was perfect because on our way to Franklin she mentioned that she would have liked to have some crayons to color in the pictures she was drawing.
'Lina Bean offers a variety of sewn products, but the Crayon Roll was the highlight for my girl.
R. Riveter has an awesome background story. They create handbags using military relics. The materials are upcycled and sewn together by military spouses. This unique opportunity provides the spouses with employment no matter where they are in the country or world.
Black Sheep Goods was all about the weaving. One thing we really loved at this booth was the weaving loom . It was actually placed on the birthday wish list.
Valentina Designs shared her creativity through pen. All of her artwork is inspiring. One of the pieces I loved the most was her "Comb Your Hair" print. Hey, I am guilty of not doing this. I am looking forward to her new coloring book which will have many of her encouraging sayings within it. Although we are passed the baby stage in our lives, I can't help but to share Atkinson Drive Organics . They had the most adorable custom blankets, hats, and clothingfor newborns and babies. The cotton was so soft.
With over 70 artisans, I can go on and on about the beauty and creativity, but I have to stop somewhere. To learn more about the Made South Market visit them online and check out their feeds on Instagram and Twitter.
Disclosure: I received two free adult tickets to attend Made South. In exchange for the tickets, I wrote about my experience at the event. I did not receive any compensation from Made South or the artists whom I have mentioned. All items purchased were purchased with money from our income. All opinions are my own.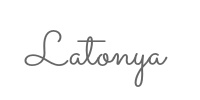 ©2009- 2015 A Little This... A Little That. All rights reserved. All photographs, text, artwork, and other content may not be reproduced or transmitted in any form without the written permission of the author. http://lilthisandthat.com