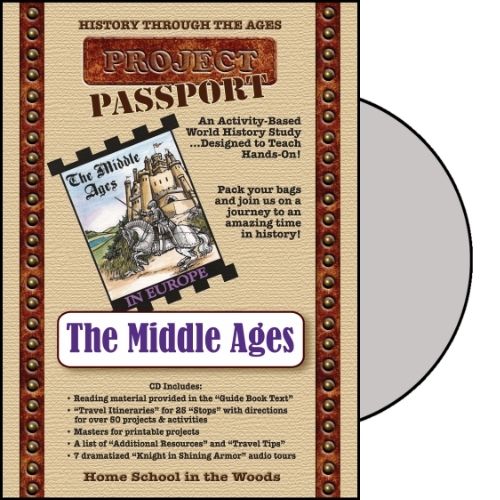 By now, my readers should know that we are really eclectic when it comes to learning and curriculum. You may also know that I usually have a hard time finding products that I enjoy teaching for history. Home School in the Woods, HISTORY Through the Ages: Project Passport World History Studies was offered at just the right time for us since last school year we didn't learn about a complete era of history. When the review became available, I gave the girls a choice between Ancient Egypt which is their newest program and the Middle Ages. The girls chose the Project Passport World History Study: The Middle Ages , and thankfully we were selected to review it.
What are HISTORY Through the Ages: Project Passport World History Studies?
HISTORY Through the Ages: Project Passport World History Studies providesa hands-on approach to learning history. The program we received was a digital copy although a CD version of the program is available. The download included several files: PDFs, MP3s, and images.
More about Project Passport World History Study: The Middle Ages
This was our first time using any of the Home School in the Woods programs. Although I had visited the website and looked around, I still didn't know what to really expect. As I stated, the program was a digital download. The download had several parts and after looking around for a bit I was able to get started and find my groove. When I received the downloads, I didn't actually know where to begin so I started with PDF files. This was a good choice because inside the PDF files there is a folder named "Introduction". The introduction folder also included a file by the same name which was really helpful. This is a page I would recommend printing out. Honestly, I printed out all of the pages in the introduction file except the acknowledgements.
After reading the introduction files, I was excited about getting started with Project Passport World History Study: The Middle Ages . There are many pages to be printed, and since I didn't know what I could live without printing, I began by printing out all of the "Travel Itineraries" for each of the "stops". This was a wise choice for me because I was able to see the materials that would be used more clearly versus flipping back in forth through the files on my computer. Since we are traveling through the Middle Ages, each day's activities is presented as a stop on this trip through the Middle Ages. Each stop focuses on a different aspect of the Middle Ages which includes the people, the culture, the geographical region, and such. Along with the travel itineraries, each stop also includes text that informs those traveling about whatever the topic is for the day. These texts range between 1- 3 pages. I did not print these out because there are 25 stops, and that would have been a lot of pages to print instead I downloaded this part of the program to my Kindle. This was a first for me so
Home School in the Woods helped me to use my Kindle for something other than audiobooks! This method worked wonderfully for us.
How I made the program work for us ...
Project Passport is chocked full of many great activities and touches on all learning styles. Since there were so many activities, I had to decide the best course of action for my my learners. Our traveling days consisted of completing one stop per day. We traveled several times a week. On Sunday evening, I would print out all of the pages that we would need for our stops for that particular week. Let me backtrack, Stops 1 and 2 pretty much sets up the program. These stops require quite a bit of printing because this is where you will get the timeline ready for all future stops, postcards printed for all future stops, and more. You will need card stock and regular printer paper for printing. When I began printing, I decided that each of my daughters would have their own Lapbook and Scrapbook of Sights so for the most part I printed two of everything. There are quite a few things that I didn't print two of such as the timeline and various projects that we were able to complete together. This worked well for us, but if you are not keen on using quite a bit of ink I could see completing the entire trip as a family and only preparing passports and suitcases for each individual student.
Our thoughts about the program ...
We all thoroughly enjoyed learning about history using this method. Let me remind you that this was a part of our summer learning, and my girls didn't consider it "school". They looked forward to the different stops, and my youngest daughter would ask to work on it even on the days I didn't plan for it. My favorite part was relearning things that I had forgotten and sharing the experience with my daughters. My oldest daughter enjoyed coloring the most. She is the one who never sits down to color with me when I pull out a coloring book. We used coloring pencils for most of the coloring so this also strengthened some of those fine motor skills that she probably rarely uses since coloring and art are not usually her thing. My youngest daughter enjoyed the crafts. She had a great time creating her head dress of colorful flowers. We have yet to complete the program and are continuing to work through it until it is completed.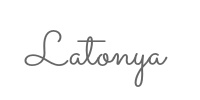 ©2009- 2015 A Little This... A Little That. All rights reserved. All photographs, text, artwork, and other content may not be reproduced or transmitted in any form without the written permission of the author. http://lilthisandthat.com