Can I say we just love GPALEARN! I wasn't sure if I we would participate in this review initially, but I am glad that we did. GPALEARN provided each of my daughters with one year free access to their math program at each girl's appropriate grade level.

GPALOVEMATH is an online math program that provides instruction, practice, and assessment of grade level skills. The program is geared towards students in grades K-5. Every grade level has a different animated coach. We were not fond of the coaches computerized voices. Both girls agreed that the voices were a bit annoying, but we remedied it by reducing the volume. Although the girls often had the volume off, they were able to complete the activities by reading the text for themselves or I would read it for them if it was lengthy. There were times that they would listen to the learning coach if they decided not to read it.
What I liked most about the program was the variety of math activities that were available to each of the girls. The program did not focus on only one concept. We used the second and fourth grade levels, and each level had three paths. For both grade levels the paths were Operations and Algebraic Thinking, Numbers and Operations in Base 10 & Fractions, and Measurement and Data & Geometry except second grade does not have Numbers and Operations- Fractions.
One great thing about the program is that the child can choose which path that they decided to work on during a session. I chose for the girls to follow the recommended program versus unlocking lessons before they reached them. I chose to do it this way because I thought it would be a perfect review of the math concepts that they have learned and mastered. It worked out nicely because both girls were able to see the concepts explained differently, and they were able to use formerly learned information in a different way. I don't know about your children, but my girls and I can find ourselves doing things from rote memory so seeing it a different way really does cause us all to think.
Not only does the program do a great job of teaching, but it also does a great job of motivating. GPALEARN offers parents the opportunity to provide rewards for the children working through the online program. Rewards include extending bed time, baking cookies, monetary rewards, virtual stickers, extra TV time, and more. Parents are able to choose the rewards that will work best for their child. The rewards that I specifically selected were rewarded about every eight lessons. Although parents can choose a list of rewards to be given at different intervals, children can also cash in points received from completing their lessons in the marketplace. I didn't know about the marketplace until a fellow TOS mom shared it with the group. The girls redeemed their points for a Target egiftcard and a Toys R Us egiftcard which GPALEARN emailed to them. I thought that was very generous of the company. Ramya also redeemed more points for $10 from us.
Their purchases with the gift cards.
One other component of this online math program was the ability to message one another. I sent the girls messages of encouragement and praise. I also sent messages to remind them of their lesson goals for the week.
Overall, we really like the program. It came in handy during our move. I didn't have to unpack our math right away because a few lessons with GPALOVEMATH was sufficient. The girls completed most of their lessons on our desktop, but they were also able to use it on the LG tablet and the Samsung tablet. Since it is a web-based program, they were also able to sign in at the apartment clubhouse before our internet was connected.
Check out the other crew member thoughts about the program by clicking below.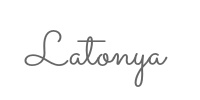 ©2009- 2015 A Little This... A Little That. All rights reserved. All photographs, text, artwork, and other content may not be reproduced or transmitted in any form without the written permission of the author. http://lilthisandthat.com