For years, I have wanted to go camping. For years, my husband has quenched this desire. So you could just imagine my surprise when he suggested that we participate in the family campout through our local park district.
Not only was I surprised, but I was ecstatic. I have never spent the night outdoors. I didn't realize that I had a great love for nature until I became an adult. I know there is the possibility that I am romanticizing this need to stay outside, but I really do want to have this experience. I guess you can say it's sort of like a bucket list thing.
Last week, I got us registered for the event. We were able to reserve a few tents and some pads for the ground. Being able to borrow these items is great because we have zero camping supplies and since I'm not sure that we'll get to do it again I am thankful that I don't have to invest a ton into this dream.
Over the next few weeks, I will prepare for our night out in the woods. I know that I will need to get sleeping bags and bug spray. I am not sure if I should invest in anything else. This event is hosted through our local park district so we do not have to worry about dinner and breakfast. The campout is only one night outdoors.
Have you been camping before? What else do I need to consider bringing? Are sleeping bags and bug spray enough?
Share your thoughts and tips in the comments.
This post was inspired by the What's Your Story? series hosted by Darcel at The Mahogany Way.
Be blessed,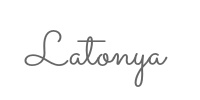 ©2009-2015 A Little This... A Little That. All rights reserved. All photographs, text, artwork, and other content may not be reproduced or transmitted in any form without the written permission of the author. http://lilthisandthat.com