Are you struggling with finding the right pace for yourself and your home school?
Not sure what sure of the particular style for your learning environment?
Successful Homeschooling Made Easy may be just right for you.
We have homeschooled for about six years beginning when our oldest daughter was around three or four. As someone who has been home for the most part, I found the Successful Homeschooling Made Easy Course relevant and beneficial to my current situation. I honestly could have benefited from it greatly in my early years of teaching at home too.
Successful Homeschooling Made Easy is a 26 week course created for the primary teaching parent. The course is delivered via email on a weekly basis. Each week I was met with questions that required me to really delve into my mission, goals, and philosophy as we continue on our home school journey.
This is a great motivational program for those who are new to homeschooling, those who are growing restless in homeschooling, and those who may want to challenge themselves to do a little better. Initially, I wondered if this program could be helpful for me. I couldn't identify an area of extreme weakness. Usually when I am searching out a self-help type of program it is because something is wrong and needs to be rectified. When I started this program, this was not my case. We do well with getting our lessons completed and keeping to our flexible schedule. We are satisfied with our methods and use curriculum or I find projects that both girls mostly enjoy. Well, this program was able to help me. It confirmed my thoughts about our homeschooling journey. The program challenged me to take things out of my head and put it on paper.
This was probably the most beneficial part of the program for me because I have lots of stuff in my head, and I can't always pull out the good things if I am having a tough moment, but having a written mission and goals are reminders that I can pick up anytime especially in times when my memory doesn't want to cooperate.
The program was also edifying because although homeschooling is more widely known it can still be a little isolating at times. It also showed me that I am doing a lot things "right."
The commentary along with the assignments made me feel like someone gets me. Each week's commentary and assignment was delivered to my email like clockwork on Sunday evening. The first lesson was sent almost immediately after registering for the program. This gave me a full week to complete the reading and the homework. By receiving the program in chunks, I was able to digest and not rush along.
At times, Ijump to the end of the book or to the section I really want to read if the process is taking too long which isn't usually the best idea. I found it beneficial to print out some lessons, but some of the others I read on my tablet and made notes in a notebook. I have not yet completed the entire 26 week course, but as of now my favorite lesson was scheduling. It came at the right moment for me because of our move and the readjusting period. We weren't as focused. I was easily distracted, and this rarely works for our good. The scheduling lesson helped me to reign myself back in and get refocused on actively teaching my girls and being present. The method was not overwhelming at all. The author doesn't attempt nor does she suggest putting too much on your plate. The method she teaches is logical and sensible. I am sure it would benefit most new homeschoolers and veterans who are in a rut.
Another thing that I liked about this program is that it doesn't focus only on the academics, but the family as whole. There is a lesson dedicated to reminding mom not to totally neglect herself. The charge to homeschool is serious, but it doesn't mean that we can't still work on our dreams. This program is well-rounded including the basics of homeschooling and plenty of inspiration and motivation.
Check out what other Crew members are saying about Successful Homeschooling Made Easy.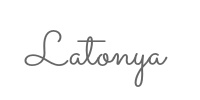 ©2009- 2015 A Little This... A Little That. All rights reserved. All photographs, text, artwork, and other content may not be reproduced or transmitted in any form without the written permission of the author. http://lilthisandthat.com