Since moving to our new town, it has been quite easy to find a Dollar General store. There's basically one in every neighborhood around here which is a perk for us since they often offer great deals, and have a variety of coupons in their digital center. We have found ourselves getting back to the roots of simplicity. By making it a point to stay on budget and not spend frivolously, our family and our sanity reaps the benefits.
This post is sponsored by Dollar General and Scott.
1. We utilize coupons for many of our household items including paper products such asSCOTT® Bath Tissue andSCOTT® Paper Towels. We primarily usebecause we don't always pick up the Sunday paper. These digital coupons are valid from December 6 to December 31:
Save $1.00 off any (1) SCOTT® Paper Towels
Save $0.50 off any (1) SCOTT® Extra Soft Bath Tissue
Save $1.00 off any (1) SCOTT® 1000 Bath Tissue
2. I have a spending schedule for household purchases. Paper products like SCOTT® Brand are purchased about every 4 to 5 weeks. In general, I buy several rolls to ensure it lasts for an extended period time. For a limited time, find 3 special
in-store through the end of February 2016.
• SCOTT® 1000 Bath Tissue, 16 pack (2 Free Rolls)
• SCOTT® Choose-A-Sheet Paper Towels, Mega Roll 6 Pack (Bonus 15% Sheets)
• SCOTT® Extra Soft Bath Tissue, Double Roll 16 pack (2 Free Rolls)
She is always using paper towels. She reminds us when we are getting too low.
3. I shop several stores. Being able to find a Dollar General in every segment of town allows me to not be limited to a one retailer. I can maximize our dollars by taking advantage of the DG sales and their digital coupon center.
4. Along with scheduling out household items, I also plan our meals. I shop weekly which helps us with food waste and reduces the possibility of me overspending.
5. No isn't a bad word. We make it a point to tell our money where to go so this means self-control has to come into play. Each week we have a planning day for the upcoming week. This ensures we are not walking into each week blind, but with purpose. We are learning to tell ourselves no more often so we can be able to do the things we really want to do.
Placing boundaries isn't always easy, but I can admit that they are worth it. Our lives have been more peaceful since we have come back to being diligent with our finances. By using digital coupons and by not limiting ourselves to one store for our needs, we have managed to do a better job of staying on budget while saving for the things that matter most to us.
Do you take advantage of digital coupons? Dollar General has a coupon center especially for their customers. You can sign up for digital or print at home coupons by visiting the
Dollar General website or their app. When you sign up, don't forget to load your SCOTT® coupons!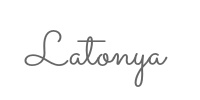 ©2009- 2015 A Little This... A Little That. All rights reserved. All photographs, text, artwork, and other content may not be reproduced or transmitted in any form without the written permission of the author. http://lilthisandthat.com