I typically read the New International Version of the Bible because it is simply written. The same holds true for the NIV Bible for Women although it has some revisions from 2011. The last NIV Bible I received (and still use at times) was in 2003 therefore I recognized some of the revisions.
The NIV Bible for Women shares more than the Bible itself. There are 260 days of devotionals. The devotionals also provide opportunities for prayer and reflection. Although I do not read devotionals daily, I found this aspect of the Bible a plus because during times when I need a bit of encouragement there were the words of women who have had similar experiences. This was particularly true today when I was thinking about being "enough". After prayer, meditation, and reading God's word, I flipped open to a devotion which said some of the things that I needed to hear and remember. Although God's word is enough on its own, I appreciate the encouragement of believers who are walking in these times alongside of me. Along with the 260 devotionals, there are 52 myths that are situated throughout the Bible. The myths are lies that have been pushed on society as truths, but are found to be untruths in God's word.
Aesthetically the Bible is beautiful. The Bible is hardcover with a dust jacket. I have removed the dust jacket from my Bible because I don't do well with them. :) The hardcover is brown and the text "Holy Bible" and all other words are written in a shade of light blue. The text within the Bible is also brown. In the back of the Bible, I found a notes section and topical index which has been helpful at times. The topical index is not a concordance. Overall, I like this Bible and the extras within it. I think it will fit right in with the other versions that I keep on my bedside.
Disclosure of Material Connection: I received this book free from the publisher through the BookLook Bloggers <http://booklookbloggers.com> book review bloggers program. I was not required to write a positive review. The opinions I have expressed are my own. I am disclosing this in accordance with the Federal Trade Commission's 16 CFR, Part 255 <http://www.access.gpo.gov/nara/cfr/waisidx_03/16cfr255_03.html> : "Guides Concerning the Use of Endorsements and Testimonials in Advertising."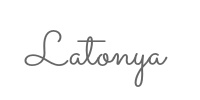 ©2009- 2015 A Little This... A Little That. All rights reserved. All photographs, text, artwork, and other content may not be reproduced or transmitted in any form without the written permission of the author. http://lilthisandthat.com