On My Bookshelf: The Time Garden by Daria Song :: REVIEW
I love coloring! It has been one of my favorite pastimes since I was a little girl. It relaxes me, and gives be the opportunity to turn my brain off from all of the other things that take my attention. By now many of you may have come across the variety of adult coloring books available. Recently, I have found myself leaning more towards the adult coloring books versus the coloring books I color in with the my daughters.
The Time Garden by Daria Song is a well-drawn coloring book for adults which takes the reader and colorist on a magical journey through a German cuckoo clock. The traveler is a young girl who finds herself in a new world after entering the cuckoo clock. There aren't many words in this gorgeous book. I found myself drawn to the artwork, and learning more about the adventure through the artist's fine pencil drawings.
The pictures are unlike any of my other coloring books. The lines are finer and the pictures are more detailed which caused me to have to grab my own set of coloring pencils. Daria Song does a fine job incorporating many different styles into the pictures so the one coloring does not become bored. My first page took me about three days to complete because of the great detail in the picture.
I am extremely fond of The Time Garden. I know it will take awhile for me to actual complete the book, but I am looking forward to continuing my evenings of coloring with this book. I received this book from theBlogging for Books program in exchange for this an honest review. All thoughts and words are my own, and I was not compensated.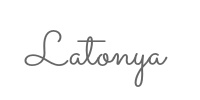 ©2009- 2015 A Little This... A Little That. All rights reserved. All photographs, text, artwork, and other content may not be reproduced or transmitted in any form without the written permission of the author. http://lilthisandthat.com