BookLook Bloggers Review: Samantha Sanderson- Off the Record by Robin Caroll
Our latest mealtime read aloud was Samantha Sanderson - Off the Record. My girls are fans of mysteries so when this title became available I thought it would be a good fit because of their love of the genre.
This was our first time reading a title from the Samantha Sanderson series. Samantha Sanderson is a middle school girl who dreams of becoming an award winning journalist. She spends her time developing her reporting and writing skills for the school newspaper. Off the Record shares Samantha's story of keeping her integrity or bending her rules due to friendship.
The story is Christian based, and Samantha's beliefs pop up ever so often to help her differentiate between right and wrong. For instance, Samantha shares that her scripture for the year is Matthew 22:39, but she was only thinking in the context of her actual next door neighbor. She realized that the scripture also applies to her classmate that she is not so fond.
My youngest daughter has enjoyed listening to Samantha's adventures. For my oldest daughter, I believe she would have enjoyed it more if she read it alone. The story is engaging and keeps one guessing about the culprit who changed the grades of the students at Robinson Middle School. There are also many biblical truths weaved into the story line.
I enjoyed the fact the setting is my hometown. I didn't realize it initially. I find it a pleasure when there are familiar parts to a story especially the setting.
Overall, Samantha Sanderson - Off the Record is an appropriate story for girls 8 and up. It can be enjoyed as a read aloud for younger girls, and older girls can enjoy it alone. My youngest daughter wanted me to share that there aren't any bad words in the story. Robin Caroll does a good job of reminding the reader that you can have faith in any situation. I appreciate the way that she doesn't attempt to make the environment or the main character perfect, and shows us that life is about choices.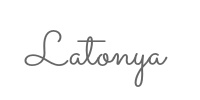 ©2009- 2015 A Little This... A Little That. All rights reserved. All photographs, text, artwork, and other content may not be reproduced or transmitted in any form without the written permission of the author. http://lilthisandthat.com